June 2017
양혜규, 오스트리아 그라츠 쿤스트하우스에서 개인전 개최
전시작가: 양혜규
전시제목: <VIP´s Union – Graz I>, <VIP´s Union – Graz II>
전시기간: 2017년 6월 23일 – 2018년 1월 28일
2018년 2월 16일 – 2018년 4월 2일
전시기관: 그라츠 쿤스트하우스, 오스트리아
웹사이트: www.museum-joanneum.at/en/kunsthaus-graz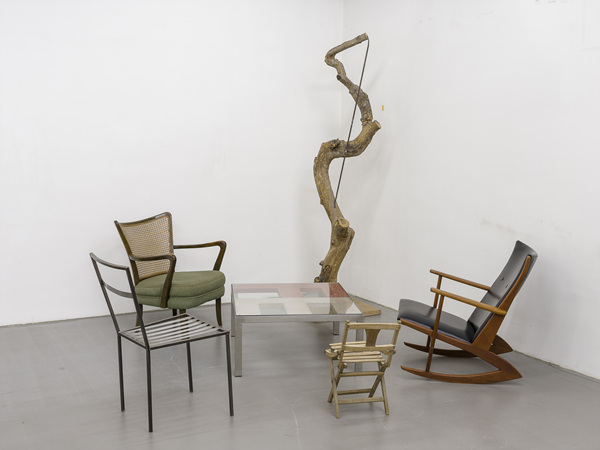 VIP's Union (detail), 2017, Courtesy of Kukje Gallery, Photo by Universalmuseum Joanneum/ N. Lackner
전시작가: 양혜규
전시제목: <VIP´s Union – Graz I>, <VIP´s Union – Graz II>
전시기간: 2017년 6월 23일 – 2018년 1월 28일
2018년 2월 16일 – 2018년 4월 2일
전시기관: 그라츠 쿤스트하우스, 오스트리아
웹사이트:
www.museum-joanneum.at/en/kunsthaus-graz
국제갤러리의 양혜규는 오스트리아 그라츠 쿤스트하우스에서 개인전 <VIP 학생회>를 개최한다. <VIP 학생회>는 빌려온 가구로 이루어진 개념적 작업으로, 이번 전시에서는 1, 2 부로 나뉘어 각각 약 7개월과 2개월에 걸쳐 선보여진다. <VIP 학생회>를 구성하는 가구들은 1부 기간(2017년 6월 23일부터 2018년 1월 28일)동안 전시실이 아닌 미술관의 공공 공간 곳곳에 파고들어 휴식과 사색의 공간을 마련하고, 2부 기간(2018년 2월 15일부터 4월 2일)에는 Space 02 전시실에서 전형적인 미술 작업이 전시되는 형태로 배치된다. <VIP 학생회>는 이번 그라츠 전시에 앞서 베를린, 브리스톨, 앤트워프, 본, 서울 등지에서 각각의 도시가 지닌 추상적이고도 구체적인 문화적 풍경을 담은 일종의 초상으로 다수에 걸쳐 실현된 바 있다. 각각의 도시 혹은 지역의 문맥과 기준에 따라 VIP를 지칭하는 개념은 다양 하지만, 동시에 미술기관에 '매우 중요한 사람' 그리고 그들과 맺고 있는 관계가 중심에 서는 공통점을 중심으로 비 시각적인 방식으로 미술기관의 잠재적인 공동체를 그려내 왔다.

Haegue Yang will be featured in a solo exhibition titled VIP's Union at the Kunsthaus Graz in Austria. Composed of various borrowed furniture and hinging on conceptual art, the exhibition will proceed in two phases over an extended period of time. In the first, which takes place for over seven months from June 23, 2017, to January 28, 2018, furniture lent by "very important persons" from the city and region of Graz will be on show throughout the building instead of remaining confined in an exhibition space. The "VIP Room" is transformed into a space that is open to all visitors, providing a zone for quietude and meditation. In the second phase, from February 15 to April 2, 2018, an exhibition in Space02 will conclude the project. VIP's Union is connected with earlier presentations of this series in Berlin, Bristol, Antwerp, Bonn and Seoul. It will serve as a collective portrait of a cultural landscape of each location, both abstract and yet also very concrete, displaying different notions and ideas about "very important persons" and mapping their connections with each of the cultural institutions as a potential community.
[Source from the Kunsthaus Graz official press release]