December 2016
구본창, 국립민속박물관에서 개최되는 그룹전 <때時-깔色, 우리 삶에 스민 색깔 >에 참여
참여작가: Koo Bohnchang
전시제목: 때時-깔色, 우리 삶에 스민 색깔
전시기간: 2016년 12월 14일 ㅡ 2017년 2월 17일
전시장소: 국립민속박물관 기획전시실1
웹사이트: http://www.nfm.go.kr/Display/disPreNew.nfm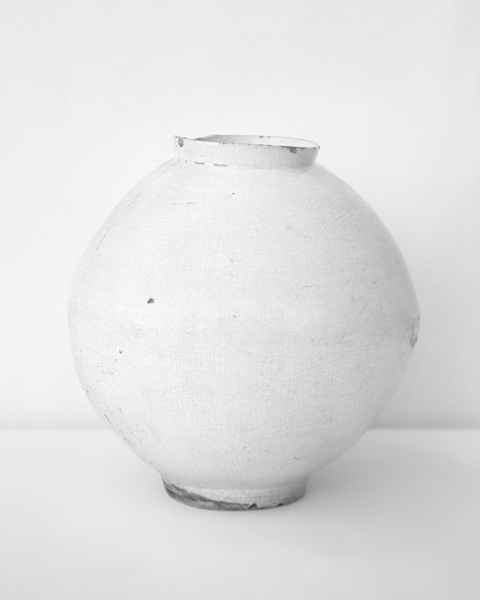 RH 03 BW, 2014
참여작가: Koo Bohnchang
전시제목: 때時-깔色, 우리 삶에 스민 색깔
전시기간: 2016년 12월 14일 ㅡ 2017년 2월 17일
전시장소: 국립민속박물관 기획전시실1
웹사이트:
http://www.nfm.go.kr
국제갤러리의 구본창은 12월 14일부터 2월 17일까지 국립민속박물관에서 열리는 <때時-깔色, 우리 삶에 스민 색깔>전에 참여한다. 우리 삶 속에 깃든 색의 의미를 조명하고자 기획된 특별전시로 3개의 주제-'단색(單色)', '배색(配色)', '다색(多色)'-으로 구성된다. 1부 '단색' 에서는 오방색으로 일컬어지는 청, 적, 황, 백, 흑색에 담겨있는 가치와 변화상을 다루며, 2부 '배색'에서는 오행을 따르는 음과 양의 조화, 상생과 상극의 어우러짐을 색으로 표현한 유물들을 전시한다. 3부 '다색'에서는 일상생활 뿐 아니라 중요한 의례에 따른 한국인의 전반적인 색채 감각을 다룬다. 전시는 전통 유물과 현대 미술 작품 350여점이 함께 전시되며, 구본창은 백자 달항아리를 선보인다.

Koo Bohnchang will participate in The Colors in Korean Life and Culture at the National Folk Museum of Korea taking place from December 14, 2016, to February 17, 2017. This special exhibition focuses on the significance of colors that imbue the everyday life. The show consists of three sections: the Monochrome, Color Scheme, and Polychrome. The Monochrome section presents the symbolism and development of the definitions of the five predominant colors in the Korean culture, collectively referred to as the obangsaek, consisting of blue, red, yellow, white, and black. The Color Scheme section displays the yin and yang harmony between the primary elements, along with the integration of symbiosis and antagonism. The Polychrome section deals with the overall Korean color palette, ranging from its usage in daily life to important rituals. A total of 350 historical relics and contemporary artworks will be on display, of which Koo will showcase his white porcelain moon jar.