March 2016
홍승혜, 스페이스 윌링앤딜링에서 개인전 <나의 개러지 밴드>개최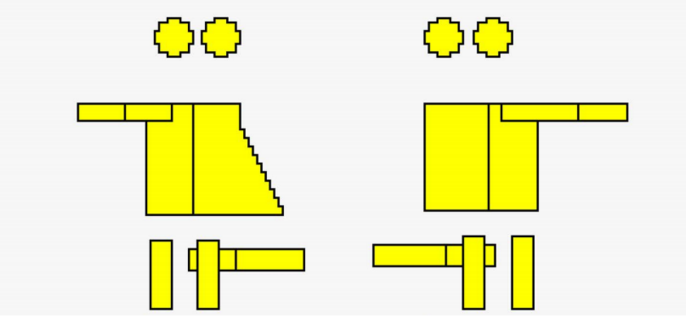 전시작가: Hong Seung-hye
전시제목: 나의 개러지 밴드 My Garage Band
전시기간: 2016.03.18 – 2016.04.06
전시기관: 스페이스 윌링앤딜링
웹사이트:
http://willingndealing.ivyro.net/index.html
홍승혜는 3월 18일부터 4월 6일까지 스페이스 윌링앤딜링에서 개인전 <나의 개러지 밴드>를 개최한다. 테크놀로지에 기반을 둔 미디어와 설치 작업으로 잘 알려진 홍승혜 작가는 이번 전시를 위해 음악에 조형적인 질서를 연계하는 시도를 처음으로 선보인다. 포토샵으로 만든 인물 픽토그램들은 몸을 악기 삼아 작가가 제작한 사운드에 맞추어 자유롭게 춤추고 연주한다.새로운 것을 도전하는 아마추어 정신으로 완성한 한 편의 뮤직 비디오 콘서트 같은 작품을 선보이는 이번 전시를 통해 홍승혜는 기계문명을 나름의 방법으로 삶과 예술의 일부로 포용하고자 한다.
Hong Seung-Hye's
My Garage Band
exhibition will be on view from March 18 to April 6, 2016 at space WILLING N DEALING in Seoul, South Korea. Hong, who is well known for her media installation works based on technology, will display her exploration of portraying the figurative order in music for the first time. Through programs like Photoshop, the artist created pictographic figures symbolizing instruments. These humanoid figures freely dance and play music along with the artist's self-produced music. Challenging herself to a new discourse, she presents a work similar to a music video concert. Though this exhibition, Hong Seung-Hye tries to embrace the mechanic civilization as part of life and art.
[Source from Willing n Dealing Press release]