November 2015
이광호, space bm에서 2인전 <같으면서 다른(Same Difference)> 참여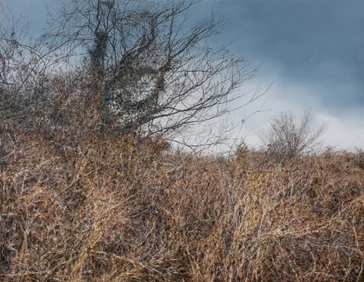 이광호,
'Untitled 3071'
, Oil on canvas, 90.9 x 116.7㎝, 2015
사진: 스페이스 비엠 제공
전시작가: Lee KwangHo (Korean, 1967)
전시제목: 같으면서 다른(Same Difference)
전시기관: space bm
전시기간: 2015.11.6 – 11.30
웹사이트: https://www.facebook.com/spacebm/
이광호는 스페이스 비엠에서 11월 6일부터 11월 30일까지 2인전 <같으면서 다른>에 참여한다. 이번 전시는 풍경을 기반으로 회화적 접근의 다양한 실험을 시도해온 이광호와 유근택의 2인전으로서 사실적인 실경을 재현하면서 심상적으로는 주관적인 풍경을 담고자 하는 공통점을 지닌다. 이광호는 기존의 잘 알려진 선인장과 극사실주의 풍경으로 주목 받은바 있는데 이번 전시에서는 제주 교래의 풍경을 담은 5점의 작품들을 소개한다.
Lee KwangHo participates in a dual exhibition at space bm from November 6
th
to 30
th
. Titled
Same Difference
, artists Lee KwangHo and Yoo Geun-Taek present their various experimentations and techniques in landscape paintings. Presenting landscapes in a realistic way, both artists share the desire to portray landscapes subjectively. Lee, who is renowned for his cacti works and super-realist landscapes, will showcase five works depicting the region of Gyorae, Jeju Island.
<Source from space bm, press release>