August 2015
줄리안 오피 뭄바이에서 개인전 개최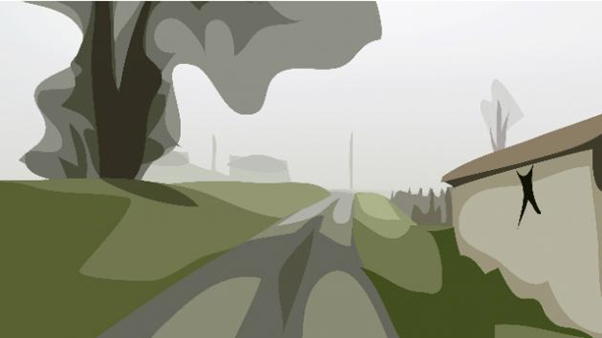 작가: Julian Opie (British, b.1958)
전시제목: Winter
전시기간: 2015.08.06 – 2015.09.13
전시장소: Dr. Bhau Daji Lad Museum, Mumbai
웹사이트:
http://www.bdlmuseum.org/exhibitions/index.html
줄리안 오피는 영국문화원과 공동으로 뭄바이 소재의 바우 다지 라드 박물관에서 개인전 <겨울 Winter>을 갖는다. 오피는 이번 전시를 통해 프랑스 전원을 산책하며 기록한 한 바퀴의 경로를 총 75개의 판화로 선보인다. 특별히 산책의 각 과정을 포착한 격자무늬 서식의 디지털 프린트 한 이미지들은 유리 표면의 라미네이트를 사용, 작가 특유의 기법을 부각시키는 형식으로 구성했다. 뿐만 아니라 보다 심도있는 풍경화를 표현하기 위해 17세기 네덜란드 풍경화를 비롯 구글 지도의 로드뷰에 이르는 다채로운 사례를 연구한바 있다. 때문에 이에 영감을 받은 전통적 풍경의 구도에 도식화된 이미지를 디지털이미지의 해석을 통해 제작하게 되었다. 이번 전시는 오는 9월 13일까지 개최된다.
Julian Opie presents solo exhibition,
Winter
, at the Dr Bhau Daji Lad Museum, in association with the British Council in Mumbai.
The exhibition features a series of seventy-five prints that document a circular walk taken by the artist through the French countryside.
Organized in a grid layout, the digitally printed images that were later laminated onto a glass façade capture each stage of the walk; this format has been adopted to highlight the artist's unique technique. In addition, in order to portray in-depth series of landscape, he investigated everything from 17
th
century Dutch landscape painting to Street View on Google Maps. With such influence, Opie has created images that are first simplified into tradition landscape composition, and later displayed as digital reinterpretation. The exhibition is open until September 13
th
.