March 2015
양혜규, 독일 프라이부르크 쿤스트라움 알렉산더 뷔어클레에서 그룹전 <유연성과경직성 – 접기의 예술> 참여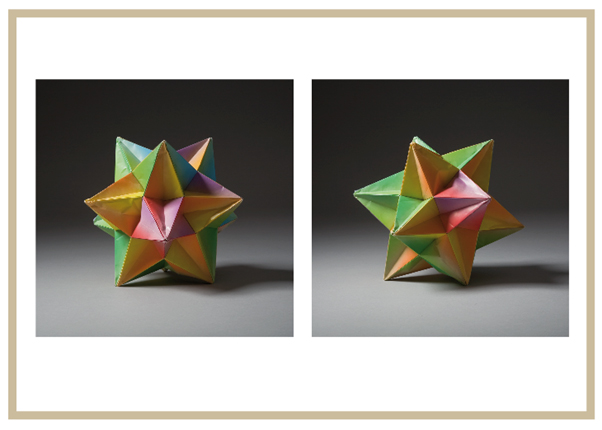 전시작가: 양혜규 (Haegue Yang)
전시제목: Suppleness and Rigidity – The Art of the Fold
전시기간: 2015년 3월 22일 ~ 2015년 6월 21일
전시기관: Kunstraum Alexander Bürkle, Freiburg, Germany
웹사이트: http://kunstraum-alexander-buerkle.de/en/exhibition/events/einknicken-oder-kante-zeigen-die-kunst-der-faltung-228/
양혜규는 독일 프라이부르크 소재의 쿤스트라움 알렉산더 뷔어클레에서 그룹전 <유연성과 경직성 – 접기의 예술>에 참가한다. 이 전시는 '접기'를 주제로 이것이 어떻게 삶과 예술에서 때로는 굽히고 또는 단단해야 하는지 물리적 특성에 따른 접기를 철학적인 삶의 방식으로 보여준다. 본 전시에 참여작품들은 회화, 조각, 비디오, 사진 등 약 40명의 세계적인 작가들의 작품들을 통해 '접기'라는 주제가 보여주는 창의적이고, 감각적이며 기술적이지만 한편 우스꽝스러운 측면들을 흥미롭게 나타낸다. 양혜규는 일본의 고유한 접기술인 오르가미에서 차용한 오브제들이 추후 시간이 지남에 따라 모서리들이 낡아 자연스레 훼손된 모습을 사진 작가에게 의뢰하여 촬영한 작업 <불량배들>(2010) 시리즈를 선보일 예정이다.
Haegue Yang is participating in a group exhibition
Suppleness and Rigidity – The Art of the Fold
at Kunstraum Alexander Bürkle in Freiburg, Germany. This exhibition features a diverse array of contemporary works of more than 40 international artists presenting an examination of various types of folds, thereby touching upon a number of fundamental issues relating to concrete-abstract art. The exhibited works of painting, sculpture, video and photography reveal many surprising, sensual, technical and even comical aspects of folding. Haegue Yang will present
Imperfections
series from 2010, in which she commissioned a photographer to take images of naturally timeworn objects that are appropriated from Japanese origami structures.