May 2014
Julian Opie: Collected Works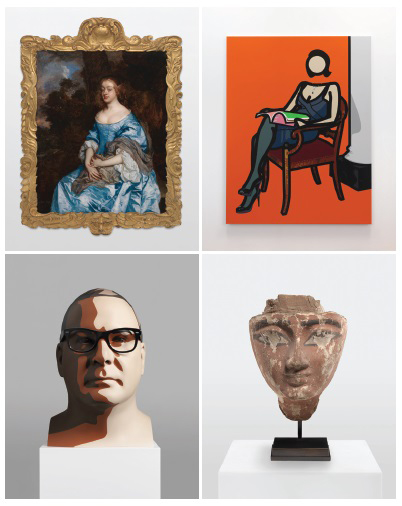 전시작가: 줄리안 오피 Julian Opie
전시기관: 영국 홀본 미술관 The Holburne Museum, UK
전 시 명: Julian Opie: Collected Works
전시기간: 2014년 5월 21일 – 2014년 9월 14일
웹사이트:
http://www.holburne.org/julian-opie-collected-works/
Julian Opie: Collected Works
continues a series of exhibitions at the Holburne Museum exploring artists and their collections. One of this country's most important and successful contemporary artists this will be Opie's first one person exhibition in a UK museum for over ten years. Uniquely it will bring together his own works - including some previously unseen works - with pieces from his private art collection and explore the links and resonances between the two.
Throughout his career Opie has collected the art of the past including Japanese prints, seventeenth and eighteenth-century paintings and sculpture and more recently ancient sculpture from Egypt and the classical world. The exhibition will explore the relationship between Opie's enthusiasms and preoccupations as a collector of historic art with his concerns as an artist realised through his own completely contemporary vision.
Opie has been making portraits since the 1990s and has always responded and referred back to artistic traditions and historical practice. Works in a variety of media including paintings, prints, LEDs and video as well as more recent experiments in mosaic and sculpture will be shown together with works ranging from an ancient Egyptian funerary mask, portraits by Cornelius Johnson, Arthur Devis and Romney and a remarkable Houdon portrait bust of Gluck.
The exhibition which will be shown at the Holburne before travelling to the Bowes Museum will also include large scale external sculpture in the gardens of the two museums.