September 2010
Forests of A?oka : Hara Museum of Contemporary Art Presents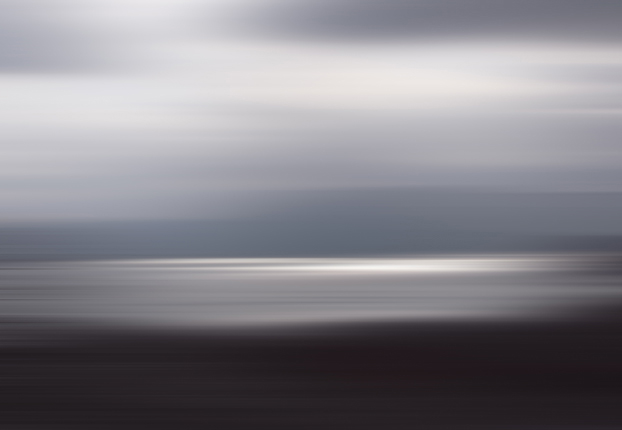 Jae-Eun Choi
Forests of Asoka
September 11 (Sat.) – December 26 (Sun.), 2010
The Hara Museum of Contemporary Art is pleased to announce the first solo exhibition in a Japanese museum by the Korean female artist Jae-Eun Choi. For her theme, Choi has chosen the image of the tree, inspired by the story of the great Emperor Asoka of India. The famed propagator of Buddhism ordered each subject in his kingdom to plant and care for five trees, each with a different purpose: one for the curing of diseases, one for fruit, one for firewood, one for house building, and one for flowers. Asoka called them the "five small forests."
This image of the tree is one that transcends time. This tree is also a source of mercy that arises from the abyss to offer boundless serenity to all living things even as it reaches out towards eternity.
The relationship between humans and trees has not changed since time immemorial. Be that as it may, it underscores the change that all things in this world must undergo. Borges once said "all spiritual experiences of human beings are reduced to the experience of time." It is in that sense that the tree is truly a spiritual intermediary.
―From the concept note of the artist―
Reflecting on the great flow of life which encompasses the forest and the eternal rapport that has existed between trees and humans, Choi has given birth to a "forest" within the museum.
Exhibition Data
Exhibition title : Jae-Eun Choi: Forests of Asoka
Dates : September 11 (Sat.) – December 26 (Sun.), 2010
Organized by : Hara Museum of Contemporary Art
Cooperation provided by : Kukje Gallery
Place : Hara Museum of Contemporary Art, 4-7-25, Kitashinagawa, Shinagawa-ku, Tokyo 140-0001
Tel : 03-3445-0651 Fax: 03-3473-0104 E-mail: info@haramuseum.or.jp
Website : http://www.haramuseum.or.jp Mobile site http://mobile.haramuseum.or.jp http://www.art-it.asia/u/HaraMuseum/ (blog)
Hours : 11:00 am – 5:00 pm, Wednesdays (except November 3) until 8:00 pm *last entry 30 min. before closing
Closed : Mondays (open on September 20, October 11), September 21, October 12
Admission: General 1,000 yen; Students 700 yen (high school and university) or 500 yen (elementary and junior high); Free for Hara Museum members, students through high school every Saturday during the school terms. 100 yen discount per person for groups of 20 or more.
Directions : 5 min. by taxi or 15 min. on foot from JR Shinagawa Station (Takanawa exit); or from the same station take the No.96 bus, get off at the first stop (Gotenyama), and walk 3 min.
Related events : September 18 (Sat.) 14:30-16:00 Dialogue between Jae-eun Choi and Hiroshi Minamishima (Professor, Joshibi University of Art and Design)/ October 30 (Sat.) 14:30-15:30 Lecture by Keiko Nakamura (Director General, JT Bio-history Research Hall) *Please note that these events are given in Japanese only.
Exhibition catalogue : Catalogue about 40 pages with full color images.
List of Works
Gallery I: Dream Materials (tentative), 2010, installation
Gallery II: Forever and a day (tentative), 2010, video
Gallery III: The forest, since when has it been there? (tentative), 2010, video
Galleries IV, V: The Other Side of Illusion, 2010, color photographs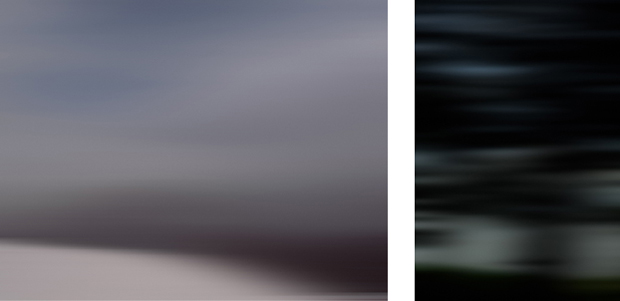 Choi, Jae-Eun
Born in 1953 in Seoul, Korea, Choi first visited Japan in 1976. She became interested in ikebana, the traditional art of flower arrangement, and was attracted to innovative style of the Sogetsu school of ikebana where she became a student. From 1984 to 1987, she worked as an assistant to Hiroshi Teshigawara, the third generation master of the Sogetsu school. In the years that followed, her work began to appear in international art exhibitions, including the 46th Venice Biennale in 1995 when she was selected as Japan's representative. In 2001, she made her debut as a movie director with the film On The Way.
The spatial concepts and philosophy of the Sogetsu school are reflected in Choi's installations, which take as their raw materials such things as plants, water, air, fire and earth. With these materials, she creates large works, both indoor and outdoor, in which human life is layered onto the life stages of plants. Choi began working on the World Underground Project from 1986 at various locales in the world, including Kyongju, Korea; Imadate in Fukuyama prefecture, Japan; and a number of places in Europe, the U.S. and Africa. Homage to Mozart (1988) in the Hara Museum's collection is one work from this revolutionary project in which washi (Japanese handmade paper) is buried within the earth for a period of time to allow the environment at each locale to take over the "completion" of the work, thereby striking a blow at the conventional idea of "art" as a product of human artifice. In later works, she used the microscope to explore motifs taken from the micro world. Through her career, the form of Choi's artworks has undergone unceasing change. What ties them together are her ideas about and concern for life, which have continued to be the underlying theme in all of her art.
About the Hara Museum of Contemporary Art
Founded in 1979 under the auspices of the Foundation Arc-en-Ciel, the Hara Museum of Contemporary Art has since its inception promoted contemporary art through exhibitions, lectures, performances, educational outreach programs and other activities while promoting international exchange through art. The museum's collection comprises a rich cross-section of works by leading and upcoming artists from around the world, focusing on the rich developments that have taken place in art from the 1950s onward. These include paintings, photographs, sculptures, videos and installations. Visitors can also enjoy site-specific installations and outdoor sculptures that spread throughout the museum grounds.
Originally constructed as a private residence in 1938, the museum's building is one of the representative works by Jin Watanabe, who is also known for his design of the Tokyo National Museum in Ueno and Wako Building (formerly Hattori clock store) in Ginza. It is one of rare examples of early-Showa period architecture, which adopted the European architectural style of the early 20th century. In June 2008, the museum went through a major renovation of its facilities, including an installation of a new lighting system designed by Shozo Toyohisa.
The Museum's Café d'art overlooking the sculpture garden offers a selection of delicious dishes as well as the original "Image Cake" especially prepared only during the exhibition period to match the theme of the exhibition. The Museum Shop offers a full selection of museum and designer gift items including exhibition catalogues and original items. Online shopping is also supported through the Hara Museum website (http://shop.haramuseum.or.jp).
Hara Museum of Contemporary Art
Jae-Eun Choi
Forests of Asoka 'Asoka의 숲'
Hara Museum of Contemporary Art는 한국여성작가 최재은의 첫 번째 개인전을 개최한다. 최재은은 인도의 대제 Asoka 이야기로부터 영감을 받은 나무의 이미지를 그녀의 작업의 테마로 선정하였다. 불교의 유명한 전파자인 Asoka는 그의 왕국에 각각 다른 목적의 다섯 가지의 나무를 심고 돌볼 것을 명하였다 - 질병의 치유를 위한 나무, 과일을 위한 나무, 땔감을 위한 나무, 집을 짓기 위한 나무, 꽃을 위한 나무. Asoka는 그들을 "다섯 개의 작은 숲"이라 불렀다.
이 나무의 이미지는 시간을 초월한다라는 것이다. 또한 이 나무는 모든 살아있는 생명인 동시에 영원함에 도달하고자 하는 것에게 무한한 평온을 제공하기 위한 심연으로부터 발생하는 자비의 원천이다. 태고시대부터 인간과 나무 사이의 관계는 변하지 않았다. 그러함에도 불구하고, 그것은 이 세계가 겪어야만 하는 모든 변화를 강조한다. "인간의 모든 정신적인 경험들은 시간의 경험 쪽으로 감소되었다" 라고 Borges는 일찍이 말한바 있다. 그것은 나무가 진정한 정신적 중재자라는 관념 속에 있다.
-작가 개념노트로부터-
미술관에서 작가가 "숲"으로 탄생시킨 나무와 인간 사이에는 영원한 관계와 숲을 아우르는 인생의 거대한 흐름의 반영이 존재한다.
최재은
1953년 서울에서 태어난 최재은은 1976년 처음으로 일본을 방문하였다. 그는 꽃 배열의 전통적 예술인 ikebana '일본식 꽃꽂이'에 관심을 갖기 시작하였으며, Sogetsu의 혁신적인 ikebana 양식에 매료되어 그곳에서 수학하게 된다. 1984년부터 1987년까지 그는 Sogetsu의 삼대 거장인 Hiroshi Teshigawara의 어시스턴트로 일하였다. 다음 여러 해 동안, 그의 작업은 그가 일본 대표로 선정된 46회 베니스 비엔날레(1995)를 포함, 여러 국제 미술 박람회에서 두각을 나타나기 시작한다. 2001년 그는 영화 'On The Way'와 함께 영화 감독으로서 데뷔 하게 된다.
식물, 물, 공기, 불, 땅과 같이 가공되지 않은 재료를 채용하는 최재은의 설치작업에는 공간적인 개념과 Sogetsu의 철학이 반영되어있다. 그는 이러한 물질들을 사용하여 실내와 실외 모두에 커다란 작업들을 ? 인간의 삶이 식물의 삶의 단계 위에 겹쳐져 있는 - 만들어 낸다. 최재은은 1986년부터 한국의 경주, 일본의 후쿠야마현 이마다테, 유럽, 미국, 아프리카 등지와 같은 세계의 여러 다양한 장소에서 World Underground Project 작업을 시작하였다. Hara Museum의 컬렉션 중 Homage to Mozart '모짜르트에 대한 존경' (1988)은 혁신적인 프로젝트의 작업 중 한가지이다 - 작업의 "completion-완성"을 인수하기 위해 각 지역의 주변환경을 파악하는 오랜 시간 동안 지구 안에 washi '와시' 가 묻혔고, 그렇게 함으로써 인간 인공의 생산물로서의 "예술"의 관습적인 생각에 일격을 날린다. 후의 작업들에서, 그는 미세한 세계로부터 채용된 모티브를 연구하기 위하여 현미경을 사용하였다.
작가의 이력을 통하여, 그의 예술작품들의 유형은 끊임없는 변화를 겪어왔다. 최재은은 그의 예술에 있어서 근본적인 주제로 계속 되어진 삶에 대한 그의 생각과 관심을 통하여 그들을 함께 엮는다.