September 2012
장-미셸 오토니엘, 뉴욕 L&M갤러리에서 개인전 개최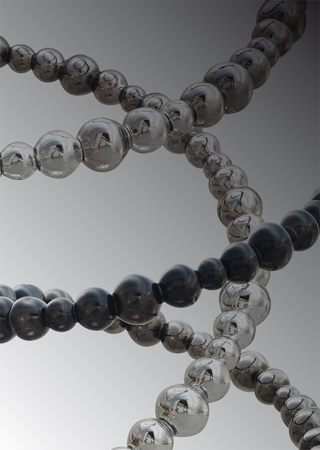 전시작가 : 장-미셸 오토니엘 Jean-Michel Othoniel
전시기관 : L&M Arts, 뉴욕
전시제목 : Othoniel
전시기간 : 2012년 9월 6일 – 10월 6일
웹사이트 :
http://www.lmgallery.com/
국제갤러리의 장-미셸 오토니엘은 2012년 9월 6일부터 10월 6일까지 뉴욕 L&M 갤러리에서 개인전을 갖는다. L&M과 페로탱이 함께 개최하는 이번 전시에서 작가는 9점의 유리 및 스틸 신작을 선보일 예정이다. 이번 전시에는 새로운 작품과 함께 파리의 퐁피두센터, 서울의 리움삼성미술관, 도쿄의 하라미술관과 마카오의 마카오미술관를 순회하고 현재 뉴욕 브루클린 미술관에서 개최되고 있는 작가의 대규모 회고전 (2012년 8월 17일 – 12월 2일)가 동시에 전시된다.
본 전시는 오토니엘의 시적이고 미니멀한 조각이 역학적으로 설치되어 신고전적인 L&M 갤러리의 건축내부를 신비하고 예측불허의 분위기로 분위기로 바꾸며, 일상 속에 잠재해있는 기묘한 무언가를 보여준다. L&M 갤러리에서 보여질 조각 작품은 비교적 대규모 작품으로서 오토니엘의 실로 섬세하고 신비스런 감성을 담아낸다. 작품의 규모를 바꾸어가며 오토니엘은 필연적으로 보고 느낄 수 있는 거리에서 관객이 일상 속에서 마주칠 수 있는 감성을 제공한다.
L&M Arts is proud to present Othoniel in collaboration with Galerie Perrotin. This exhibition will feature nine new glass and steel sculptures by prominent French contemporary artist Jean-Michel Othoniel, and will be on view concurrently with the Brooklyn Museum's My Way (August 17 – December 2, 2012), the artist's mid-career retrospective traveling from the Centre Pompidou, Paris; Leeum, Samsung Museum of Art, Seoul; Hara Museum of Contemporary Art, Tokyo; and Macau Museum of Art, Macau.
Othoniel's dynamic installation of poetic and minimal structures transforms the neo-classical galleries of L&M Arts into a mysterious and whimsical environment, and unveils the marvelous that is latent in everyday experiences. The sculptures on view at L&M Arts are large in size, but they capture Othoniel's truly subtle sensibility. By manipulating scale, Othoniel provides the viewer with the distance necessary to see, and to experience, sensuality in everyday encounters.
*Contents provided by L&M Arts