July 2012
빌 비올라, 백남준 탄생 80주년 그룹전 참여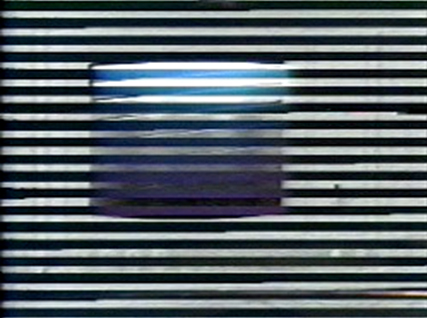 Information, 1973
Videotape, color, mono sound; 30 min.
전시명: 백남준 탄생 80주년: 노스탤지어는 피드백의 제곱
전시기간: 2012년 7월 20일 – 2013년 1월 20일
전시장소: 백남준아트센터 1, 2층 전시장
웹사이트:
http://www.njpartcenter.kr/kr/program/sp_exhibitions/show.asp?id=183
담당자: 전민경 (02-3210-9885)
국제갤러리의 빌 비올라 작가는 백남준 탄생 80주년을 기념하는 특별전 <노스탤지어는 피드백의 제곱>에 참여한다. 이번 전시에는 빌 비올라를 포함하여 이불, 김신일, 댄 그라함, 시게코 구보, 올라퍼 엘리아슨 등 백남준의 맥을 잇는 동시대 13명의 작가가 초대되었다. 한 때 백남준의 어시스턴트였던 빌 비올라는 이번 전시에서 그의 1973년작 <정보 Information>와 2002년작 <마지막 천사 The Last Angel>를 선보일 예정이다.
전시명 <노스탤지어는 피드백의 제곱>은 1992년 백남준이 쓴 글에서 인용된 것으로, 백남준의 예술 세계에서 과거에 대한 단순한 그리움이 아닌, 미래에 대한 꿈과 열정을 뜻하는 '노스탤지어'가 우리 시대의 미디어 아트와 만날 때 훨씬 큰 '제곱'의 피드백을 줄 수 있다는 의미를 내포한다. 전시 개막에 뒤이어 열리는 국제심포지엄, 공연 그리고 일련의 특별강연 등은 백남준의 예술과 사상이 지닌 현재적 가치들을 새롭게 조명하는 소중한 기회가 될 것이다. 본 전시는 내년 1월 20일까지 계속된다.
*자료출처: 백남준아트센터
Bill Viola will be participating in a special exhibition Nostalgia is an Extended Feedback at Nam June Paik Art Center, celebrating 80th anniversary of Nam June Paik's birth. A total of 13 contemporary artists have been invited to the exhibition, including Bill Viola, Lee Bul, Shin Il Kim, Dan Graham, Shigeko Kubota, Olafur Eliasson who all have followed in Paik's footsteps. Bill Viola, a former Paik Nam June's assistant, will present his work Information (1973) and The Last Angel (2002).
The exhibition's title Nostalgia is an Extended Feedback is taken from Paik's written work from 2002, and it infers not just a simple longing for the past in Paik's oeuvre, but more so how "nostalgia" can bring passionate dream for the future, and through embracing this sense of nostalgia, our contemporary media art will offer an even further extended feedback. A series of international symposium, performances and related special lectures will follow the exhibition opening. This exhibition will continue through January 20th of next year.
*Contents provided by Nam June Paik Art Center